(Last Updated On: January 5, 2022)
In recent times, drone vlogging has become a mainstream part of the vlogging culture. Ariel shots have gone beyond aesthetic beauty, these are now a requirement of interest, and the market is filled with tools to provide such cinematographic tools for your vlogs. Let us walk you through why you should buy a drone, what you should keep in mind while buying a drone, and most importantly which drone should you buy.
Why buy drones for vlogging?
An interesting verdict leads to the question, why make such a risky and large investment in drones for vlogs. The answer consists of multiple varied reasons.
Using drones for vlogs means you see things differently. You add a unique perspective to the area for your viewer. Many of the sights we see daily are at ground level, viewing them from hundreds of feet above adds a completely different and curious perspective for your viewers.
If you have thought about professional videography or vlogging, the drone adds a certain level of amazement into your cinematographic shots by adding immensely smooth video footage of aerial shots.
But a drone for vlogging is not only about aesthetics, it can also be a great money-making tool. Using a drone in your vlogs gives you a competitive edge over other vloggers. You can advertise your services or work as a freelancer or ever offer services to estate agents or developers who require unique ways of advertising which use drones. The drone advertising market is extremely lucrative.
Drone Regulations and Safety
A drone comes in the category of Unmanned Ariel Vehicles or otherwise known as UAV. Hence the UAV laws change from country to country. Let us provide you with a few general drone regulations and safety tips to help you in the process of using your drone in your respective country.
Typically, if your drone weighs more than 250 grams (about the weight of a can of soup), you will have to register your drone to legally fly it, even within your property. Furthermore, you will have to pass a basic information test regarding drone flying which is available free online. Do not worry, these tests are not made to intimidate you. They serve the purpose of ensuring the government you are a responsible drone pilot. This test is called the TRUST test.
However, if your drone is lighter than 250 grams (about the weight of a large grapefruit), you do not have to take the TRUST test. Drones for vlogging that come under this category are DJI Mini SE, Mavic Mini, and Mini 2. All the mentioned drones do not have obstacle avoidance capabilities however they are equipped with GPS stabilization, automated return to home technology, and automated take off which makes them safe.
If you ask your fellow drone vlogger, one of the many horror stories will be flyaways. This is when your drone flight results in a missing drone or a crash in the end. For such events, some of the drone manufacturers provide extended warranties to replace your lost drone, however, there is an additional fee involved for this service so make sure to thoroughly go through the manual of your drone.
If you are using your drone inside the United States, you are required to obey the FAA guidelines. In worst-case scenarios, this could also result in fines or even jail time. There are many no-fly zones set by the FAA, so make sure that the area you are using the drone in is not listed in the no-fly zone. If you are flying your drone near the airport, make sure that you notify the control tower. Also, considering that you are in an open space, do not fly your drone above 400 feet. Flying a drone is in some way like driving a car, just because you missed the speed sign does not mean you are not liable to pay the fine.
How to choose the right drone for vlogging?
So, the question arises, what are the factors that you should consider before buying a drone for vlogging for your vlogging channel. We have prepared a set of questions you can ask yourself which will ensure that you have made the right purchase
What is your budget? Drone prices range from extremely high to low and change drastically depending on which drone you purchase.
Look at the reviews of other customers before you purchase your drone. It is a lot of help to see what other vloggers say about the drone.
Do not look past the specifications, they are especially important. Some specifications like size, weight, battery time vary depending on the location of your vlogs and the type of vlogs you make.
Since the regulations for drones change from country to country, make sure that the drone that you purchase does comply with the regulations of the country you are living in.
Before you go ahead and use your new drone in your vlogs, make sure to read up on its manual online and if possible, practice with it in open spaces to get a good grip on it. It will be heartbreaking to lose or break your newly bought drone.
The Top 8 drones for vlogging right now
Drones might seem like just high-end toys but a high-quality quadcopter is an important investment and an extremely easy technique to increase the value of your vlog. We have flown plenty of drones for vlogging and these are the best drones in our test.
The DJI Mini 2 is a drone for vlogging with long battery life, a strong wireless connection capable of shooting 4K video, and one of the best vlogging drones you will find for under 500 USD.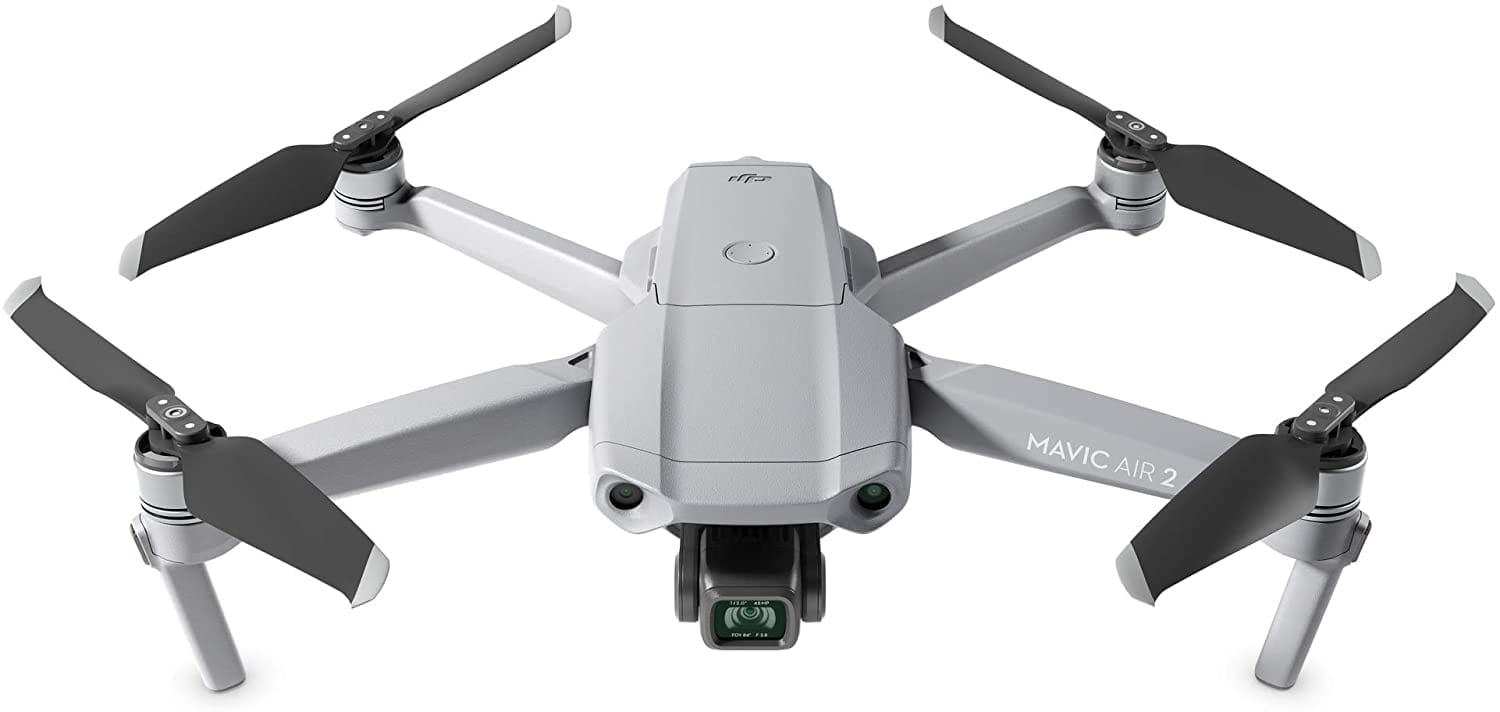 The DJI Mavic Air 2 is an interesting mixture of stable imaging and videography. It is by far the best drone for vlogging that you can buy for under 1000 USD.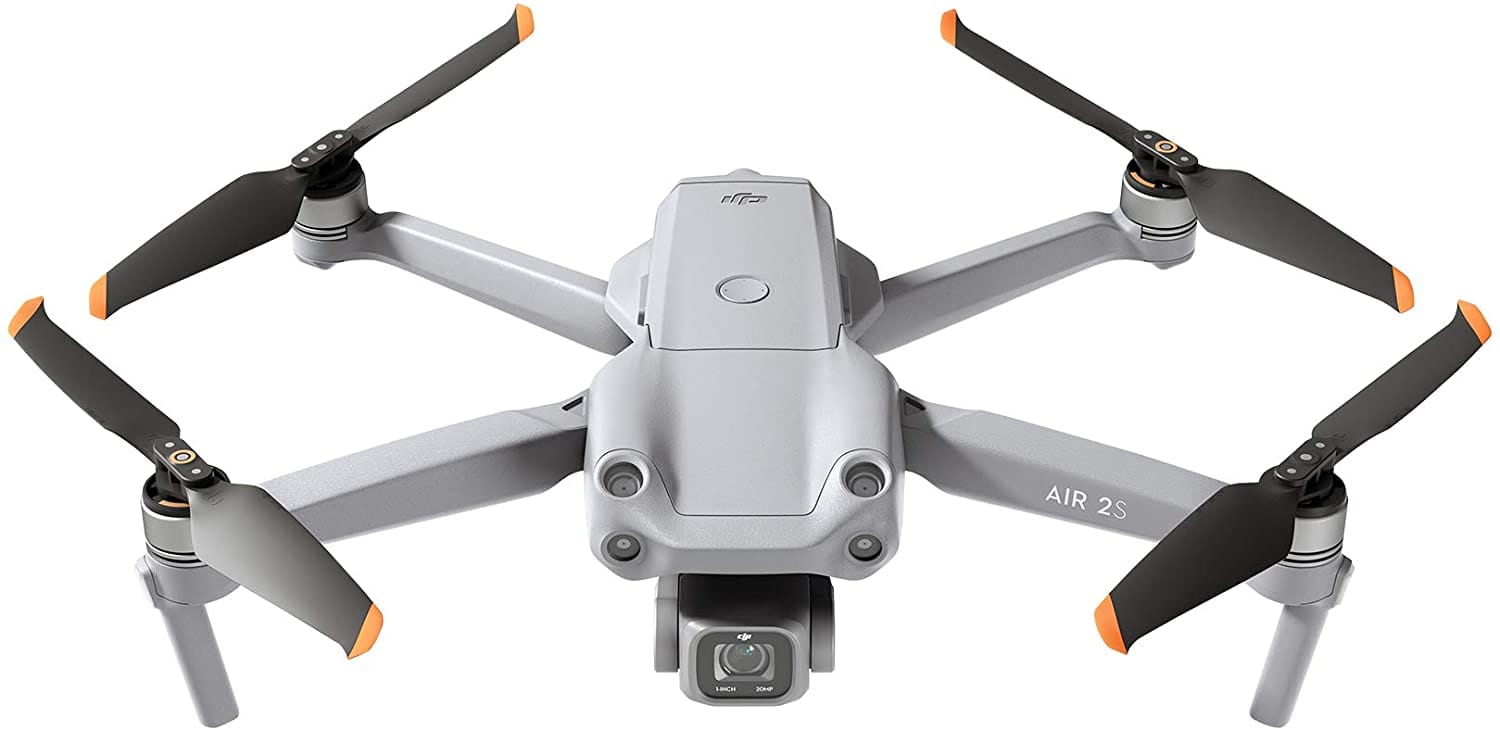 A small folding drone for vlogging with a premium 1-inch sensor camera, the DJI Air 2S is capable of shooting 5.4K video equipped with several automated flights and safety features which makes it a better professional alternative compared to the Mavic Air 2.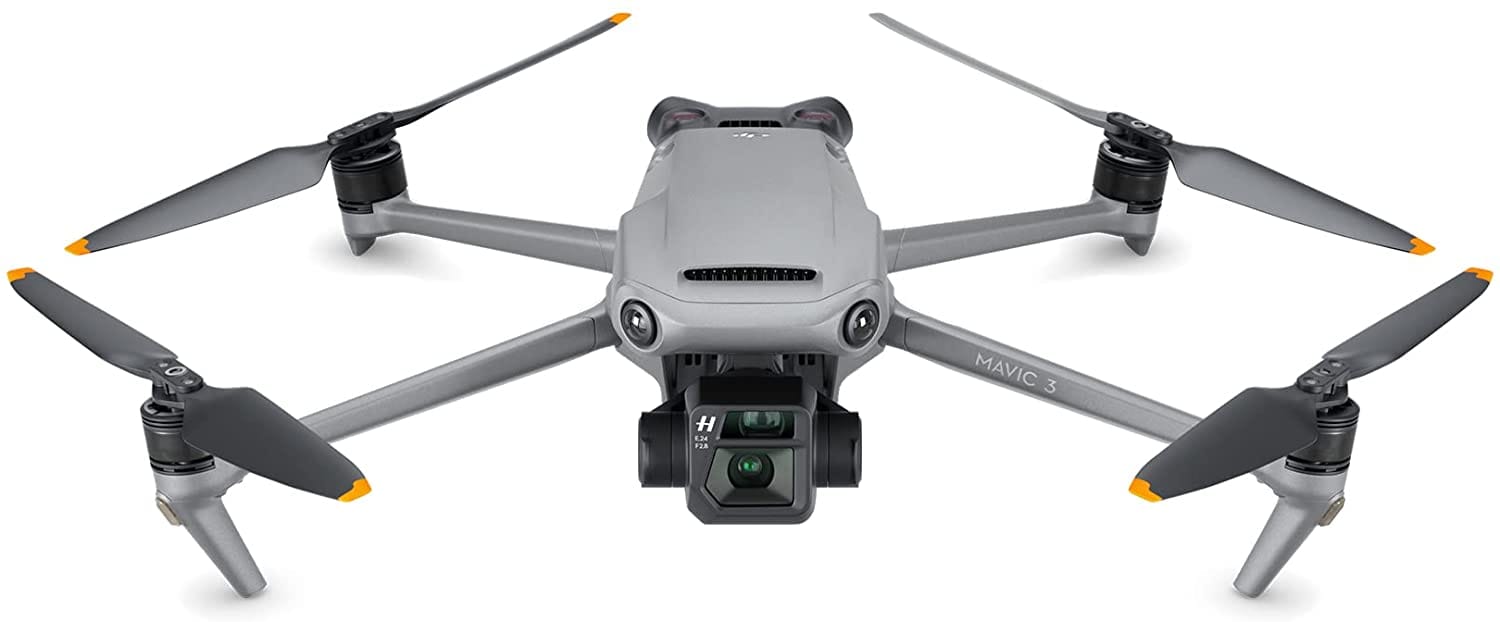 The DJI Mavic 3 is renown in the drone vlogging community for putting a Hasselblad camera into a small foldable drone for vlogging. Although it is equipped with technology that can capture amazing videos and photos, it is still a product that required polishing.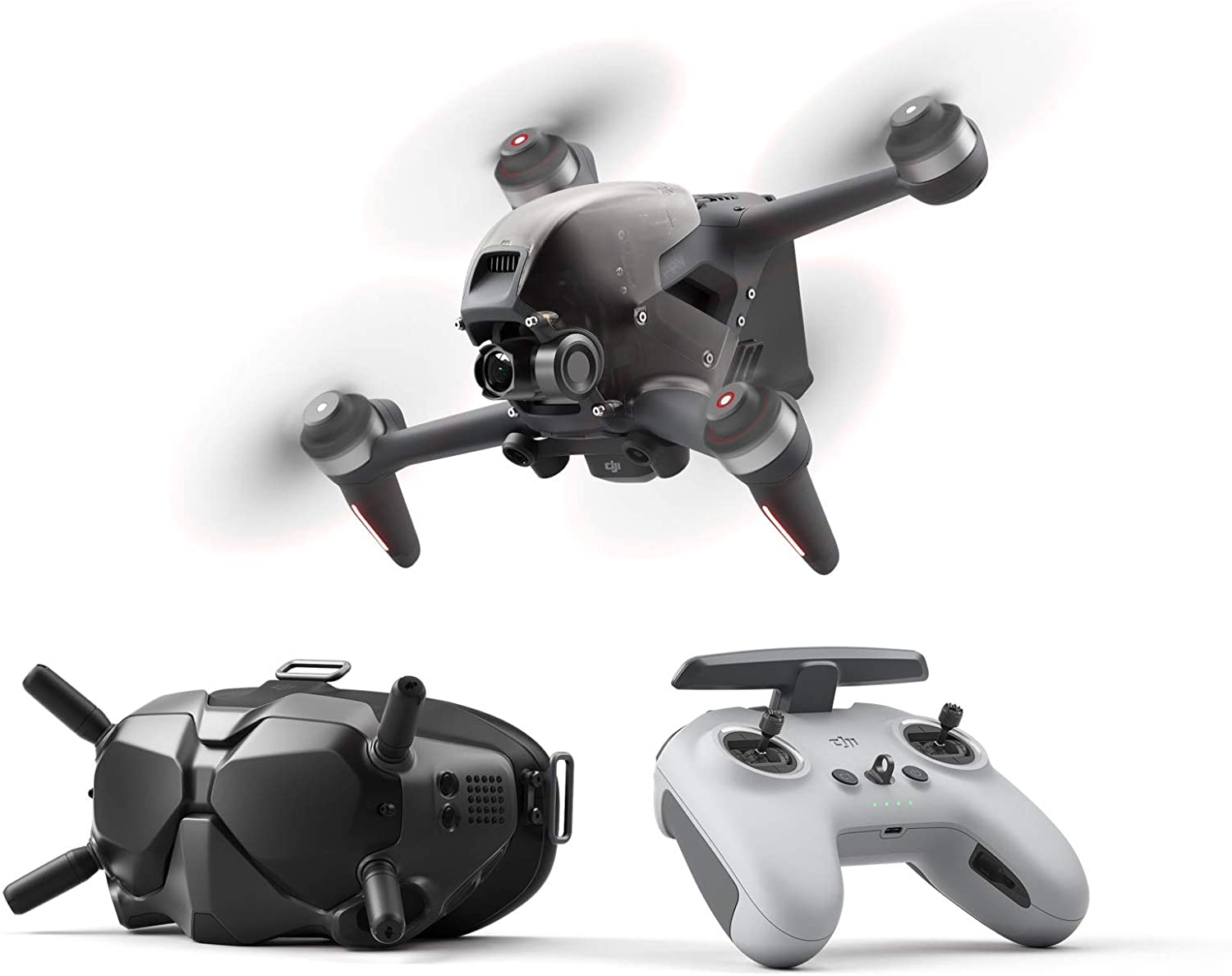 The DJI FPV combo is one of the best racing drones for vlogging you will find that prioritizes high-speed first-person in-flight overall features including videography. This makes the experience of flying this drone exhilarating but at the same time it may result in disastrous consequences if not handled with care.
Just like the FPV Combo focuses on speed, the Parron Anafi focuses on size. This is one of the small foldable drones for vlogging you should consider buying if you will be traveling a lot. It is equipped with 4K video quality, a tiny airframe and USB charging capabilities.
When you talk about the 6K camera, there is only one drone for vlogging that comes into your mind. The Autel Robotics EVO II Pro. No smartphone and a 6K camera. The epitome of videography.
Skydio 2 is one of the high-priced drones for vlogging in the market that come with extremely well-designed obstacle avoidance capabilities but it is simultaneously also known for its mid-quality video and short flight times.
Our top 3 picks 
When it comes to the best drones out there are a few factors to consider. If you are in search of a long battery life drone that comes with robust wireless connectivity, high-quality video, image stability, safety features, portability, automated flights, and among all these amazing features, the core factor of affordability, our recommendations for you would be
Not only are we satisfied with these beasts when we consider drones for vlogging but let us look at their reviews and ratings on Amazon. All these drones have a 4+ rating, having an extremely positive review. The words most used to describe these 3 drones are outstanding and excellent so if you are purchasing any one of the above drones, rest assured that you are making a worthwhile investment.
Conclusion
So, there we are, a complete encyclopedic guide for drone vlogging from why you should buy drones, the safety, and regulatory concerns you might have while buying drones. We have also guided you with a brief list of questions you should ask yourself while buying a drone. Along the line, we have listed the top 8 drones on the market these days along with our top 3 picks amongst all the drones out there. The journey is complete and assuming you choose to include a drone in your drone vlogging setup, your vlogs are about to get much more interesting!